There is inevitably a lot to consider when it comes to weighing the decision of moving to a retirement community. Along with practical concerns, the potential emotional upheaval, and labor involved with moving, cost will play a large role in the choice you make. On the surface, staying at home might seem like the most cost-efficient option. However, when you way in the ancillary costs that compound, a senior living community could well be the less expensive option of the two. Let's discuss the financial benefit of moving to a retirement community.
Retirement Communities Have Evolved
The terms "retirement communities" and "senior living communities" have certain associations with them that are based on outdated models. Modern senior living communities are not places for people who no longer can care for themselves. Rather, they are hubs of engagement. Places where residents can connect, explore their interests, and participate in numerous activities and events.
If you haven't toured a modern retirement community, now is the time to do that. It's the best way to dispel lingering associations from those communities that earned less-than-stellar reputations in the past. In fact, many seniors become more active and engaged after making the transition.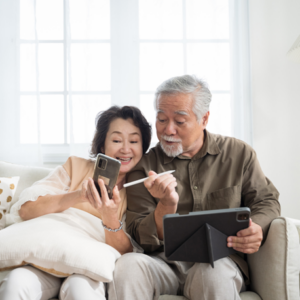 The Costs of Aging in Place
As we noted, cost is likely going to be a major part of the consideration process. Many people assume that paying off the mortgage is the end of the story. No more large monthly living expense. Unfortunately, this is not true.
Remaining in your home, even without a mortgage, can be very expensive from month to month. Some bills that will never go away include:
Taxes
Insurance
Utilities
Food
Transportation
Maintenance
Repairs
Updates
Remaining in your home can cost nearly twice as much as moving into a retirement community. This is especially true if additional assistance is needed. Granted, if you compare a mortgage payment to the monthly payment of a senior living community, the mortgage will look like the most cost-effective option. That number, however, doesn't tell the whole story.
Home maintenance might sound like something you only need to worry about every now and then, but things break, need updating or replaced all the time. These can be small things that require nothing more than a trip to Lowe's; they can also be major. As you age, you might need to renovate your home to accommodate your changing health.
And that doesn't factor in the many monthly expenses that add up regardless. Trash service, lawn care, utilities, internet, subscription services, groceries, or insurance. You might also be subject to hefty homeowners' association fees, depending on where you live. Not to mention all the extras, such as pool and gym memberships. That all falls on the homeowner.
Less Independence at Home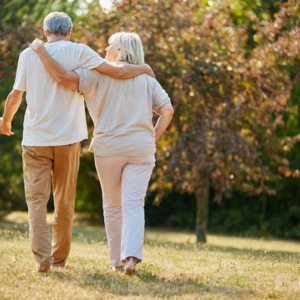 Depending on where you live and your circumstances, remaining at home might actually limit your options when it comes to socializing and independence. We've discussed before the massive impact isolation can have on seniors.
To remain social while living at home, you will need to leave the house to visit friends, attend workshops and seminars, and otherwise remain active in the community. Driving can become more difficult as you age, as well, and many people stop doing it altogether, either by choice or necessity.
Modern senior living communities provide the outlet needed to remain social, engage in activities, participate in classes, exercise classes, even worship services. These connections will only become more important as we age. Keeping active is the key to living a longer, healthier life, and remaining independent as long as possible.
Financial Benefit of Moving to a Retirement Community
If you're considering a move into a retirement community, download our cost of living comparison worksheet. You might be surprised to discover just how much money will stay in your pocket each month by making the move.
Interested in learning more about life at The Preston? Reach out to schedule a tour of our community.